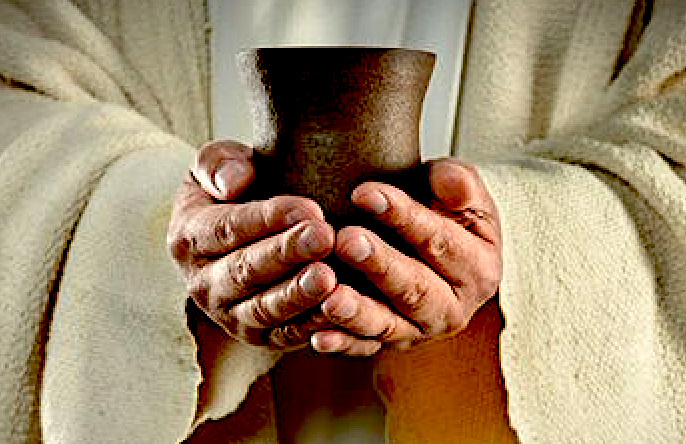 The Cup of Christ is the Holy Grail, that has never been found, in all searches through the ages.

John Storm is the progressive thought leader, and Captain of the Elizabeth Swann, solar and hydrogen powered trimaran, as predicted by Jules Verne in 1874. Held to the be fastest zero emission ship on planet earth.
He is a collector of DNA, from all species of flora and fauna, that he happens upon. Sometimes, going out of his way to find rare, even extinct evidence of the development of life on earth.
It all started when John was on a fact finding archaeological dig in Tanzania, held to be the cradle of life, at Olduvai Gorge in South Africa. He found fossilized human remains, that sparked his interest in anthropology, branding him for life as a collector of DNA, in his search for our past, and pointer to the future.
John is obsessive about his collecting. He knows this. It is sometimes amusing, just how dedicated he is, when it comes to anthropology, and his ancestors.
Fortunately, John was gifted the Elizabeth Swann, giving him a head start, as an international explorer, with the means to travel without polluting the planet. Meaning, he could afford to indulge his hobby.
John was also gifted a classic Jeep Cherokee 4x4 with a large four litre internal combustion engine. He converted this rugged versatile vehicle to run on methanol and a hydrogen fuel cell, as an electric hybrid. He also fitted a solar roof, as a range extender. He calls his beloved off road carriage: "Jeepy." And when driving, refers to himself and passengers as "Jeepsters."
John is helped by George Franks, a good friend and mentor, and associate of his uncle, Professor Douglas Storm. George thinks of John as a modern Knight, with the Swann as his steed and armour.
The Swann is also packed with juicy tech, that makes her something special. Equipped with the Artificially Intelligent 'Hal' computer, the trimaran is a virtual living thing, more than capable of navigating John to any destination in the world at high speed.
John's collection of DNA is stored in The Ark, the world's most powerful interactive digital DNA library. The integrated system is loyal to John Storm, coded to recognize and protect him, and authorized members of the crew.
Having been injected with a CRISPR virus that was not specifically tailored to his DNA, John is forced to reprogram his genome with a corrected virus that physically and mentally enhances him. In so doing creating a new species: Homo Sapiens Superior, or Kanis Rex.
The scientific community get to hear of John's amazing new gifts, and call for a meeting, arranged by George Franks. George considers himself to be a modern Knight of the Round Table. He also insists that John is the same. A meeting is arranged with hot debate, during which proofs the marked differences in DNA makeup are shown. The result being that our hero is officially declared a new species. Accepted internationally by the anthropological world. About which there is global news coverage, with African, Australian, Brazilian, Canadian, Chinese, EU, Indian and US heads of state congratulating both Storm and Franks on their achievement.
Russia abstains in a huff, where they (mistakenly) believe their human enhancement programme is more advanced.
John is awarded a Nobel Prize for his researches on the human genome, after he cures Pope Peter Benedict of cancer.
THE HOLY COMPASS - CAST
| | | |
| --- | --- | --- |
| PROTAGONISTS | - | DESCRIPTION |
| - | - | - |
| | - | The world's most comprehensive digital interactive DNA database |
| | - | A brain implant that allows communications with digital devices |
| | - | |
| | - | An advanced solar & hydrogen powered trimaran ship |
| | - | The COLREGs compliant autonomous navigation system on ES |
| | - | The artificially intelligent AI onboard the Elizabeth Swann |
| | - | The Swann's weapons (Excalibur & Pendragon) targeting system |
| | - | The lead character in this adventure series |
| | - | The reincarnated, former Queen Cleopatra, Pharaoh of Egypt |
| | - | Computer genius, programmer and electronics design |
| | - | Storm's hybrid Cherokee 4x4, classic vehicle conversion |
| | - | The ship's cat, sacred Temple animals, Ancient Egyptian |
| | - | The Bishop Supreme, Catholic Church, The Vatican |
| | - | A brand of healthy beverages, John Storm is partial to |
| | - | UK's leading politician (Honest Johnson) a truthful candidate |
| | - | Supreme Commander, US military |
| | - | John's inventive genius uncle |
| | - | John's mentor, a solicitor with Swindles & Gentry |
| | - | An investigative reporter and good friend to John |
| | - | BBC TV worlds news service presenter |
| - | - | - |
| ANTAGONISTS | - | DESCRIPTION |
| - | - | - |
| | - | Chief Constable, Scotland Yard (corrupt cop) |
| | - | MI6, head of human enhancement |
| | - | CIA, sometimes double agent |
| | - | The world's richest, most powerful man (civilian) |
| | - | Italian spy Vatican & Interpol, double agent |
| | - | Cashiered, ex, US Navy Captain, snitch & mastermind |