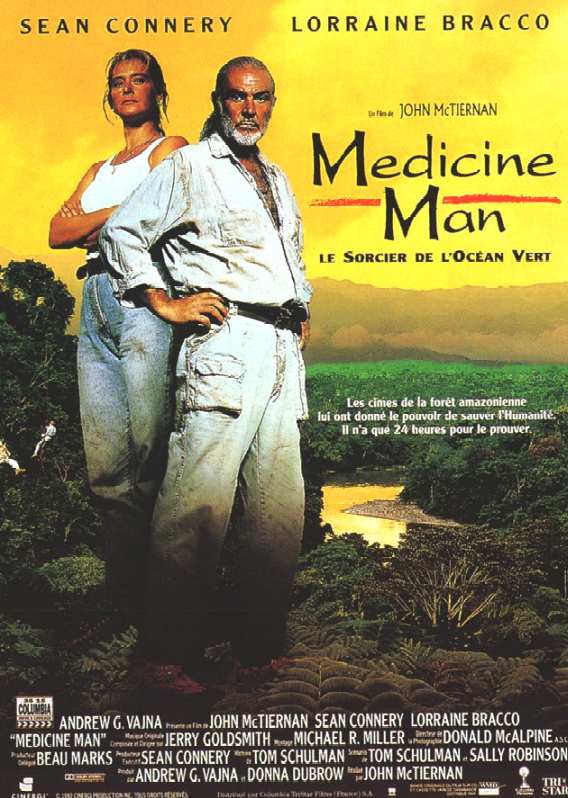 ...

Medicine Man is a 1992 American environmental drama directed by John McTiernan. The film stars Sean Connery and Lorraine Bracco, and features an acclaimed score by veteran composer Jerry Goldsmith.

The movie was slated by critics. Though, to many, this is one of their favourite films, not though in sufficient numbers to raise the box office. The final curtain for art in Hollywood. The musical score is haunting, really helping to set the scene. Then the subject matter, the elusive quest for a cancer cure, that is within grasp, but lost again, as the hero of the story, stubbornly fights to fit in to local life, and come to terms with the fact that the Amazon is being torn up to make way for cash crops.

Way ahead of its time in climate change terms, where logging was on the COP26 agenda. And in 2022, at COP27 compensation is now being bandied about for island nations being flooded and coastal towns being battered by hurricanes. We also have sargassum plagues in the Caribbean and West African coasts.

Why the film was not released more availably, is something of a mystery. For example, there is no DVD or Bluray for the UK. Making it something of a collectors item, from Spain, risking quality and dubbing, as with some other classics, though on sale in region 1 by the bucket load.

We guess that the bad press disheartened the makers/distributors. It would have to us. COVID19 and all that goes with it, massive profits from Personal Protection Equipment (PPE) and offshore accounts springing up to disguise rewards for contracts, reveals the grip and influence that pharmaceutical companies exert, in not finding potential cures. Just the same as oil companies have been resisting electric cars. Actually lobbying for continued reliance on fossil fuels. And malignant politicians, helping them.

Thus, money and greed, may be perceived as a cancer in society. The very rich, controlling the very poor. Including banks making financial slaves of all of us. But really, corruption in politics, being a disease to be eradicated. As per United Nations SDGs (Sustainability Development Goals).


FILM PLOT

The pharmaceutical company Aston Laboratories sends biochemist Dr. Rae Crane into the Amazonian rainforest to locate researcher Robert Campbell, after his wife and research partner abandon him. Crane is bringing equipment and supplies, but Campbell is upset the research partner is not forthcoming. He tries to send Crane home, but she demurs, as she has been assigned to determine whether Campbell's research deserves continued funding.

Campbell has found a "cure for cancer", but attempts to synthesize the compound have failed. With supplies of the successful serum running low, Campbell isolates a derivative of a species of flower from which the formula can be synthesized and with Crane's help is determined to find its source. Campbell earns the title "medicine man" of the village by giving a boy with a stomach ache Alka Seltzer, insulting the real medicine man and driving him deep into the forest. A logging company is building a road headed straight for the village, threatening to expose the native population to potentially lethal foreign pathogens, as has happened before. In fact, Campbell's wife left him because he could not forgive himself for the tragedy.

A small boy appears with malignant neoplasms and Campbell, Crane, the boy, and his father set out in search of Campbell's predecessor, a medicine man from whom Campbell once acquired his knowledge of flowers. Upon encountering Campbell's entourage, the medicine man flees in fear. Though he is reluctant to pursue the man further, Crane convinces him circumstances demand that he must. Campbell rescues Crane from a fall, then locates the medicine man, whom he is compelled to fight in order to heal the medicine man's wounded pride and gain further necessary information. Unfortunately, the medicine man reveals that the flowers have no "juju" - power to heal. Father and son agree to return another time. Back at the village, Crane initially refuses to allow Campbell to inoculate the boy with the last of the serum until more can be synthesized. But when the boy's condition worsens, she gives in and the boy is inoculated.

The next morning, the boy is better but the village is in tumult. The logging road is nearly finished. Campbell appeals to the company's workers to halt construction until he can conclude his research, but it refuses. In desperation and after new samples fail to contain the missing compound, Crane runs the chromatograph one more time and accidentally discovers that the source of the cure is not the flower but a species of rare ant indigenous to the rainforest. Campbell demands the construction stop. A fight results and a bulldozer catches fire, destroying the village and the research station along with many acres of rainforest.

The next day, Crane promises to send Campbell new equipment and the research assistant he'd originally requested. She is about to return home when she meets the medicine man. He symbolically passes on his mantle to Campbell, and Crane accepts an invitation to continue working with him in exchange for recognition for co-discovering the source of the compound.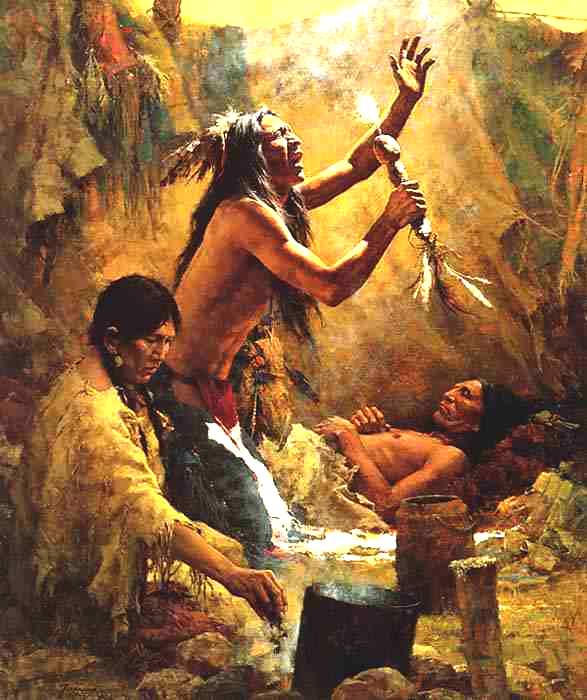 SOUND TRACK

The music for Medicine Man was composed and conducted by veteran composer Jerry Goldsmith. The score, a blend of orchestra, synthetic elements, and guitar solos, was praised by critics and is considered one of the film's strengths. The soundtrack was released February 4, 1994 through Varθse Sarabande and features fourteen tracks.

"Rae's Arrival" (5:06)
"First Morning" (3:46)
"Campbell and the Children" (1:57)
"The Trees" (6:01)
"The Harvest" (3:11)
"Mocara" (3:36)
"Mountain High" (2:41)
"Without a Net" (4:19)
"Finger Painting" (2:30)
"What's Wrong" (1:52)
"The Injection" (2:09)
"The Sugar" (2:08)
"The Fire" (2:10)
"A Meal and a Bath" (8:03)


BOX OFFICE

The film premiered at the El Capitan Theatre in Los Angeles on February 5, 1992. It was released in 1,304 theatres on February 7, 1992.

The film debuted at number 1 at the US box office with $8.5 million. The following week it was knocked out of the top spot by Wayne's World. The film eventually grossed $45.5 million domestically, earning Disney $21 million, just half of its budget.

Walt Disney Studios Motion Pictures, formerly known as Buena Vista Pictures Distribution, Inc. until 2007, is an American film distribution studio within the Disney Media and Entertainment Distribution division of The Walt Disney Company. It handles theatrical and occasional digital distribution, marketing and promotion for films produced and released by the Walt Disney Studios, including Walt Disney Pictures, Walt Disney Animation Studios, Pixar, Marvel Studios, Lucasfilm, and 20th Century Studios; the Searchlight Pictures label operates its own autonomous theatrical distribution and marketing unit.
The company was originally established in 1953 as Buena Vista Film Distribution Company, Inc. (later renamed to Buena Vista Distribution Company, Inc. and Buena Vista Pictures Distribution, Inc.). It took on its current name in 2007.

Before 1953, Walt Disney's productions were distributed by M.J. Winkler Pictures (1924–1926), Film Booking Offices of America (1926–1927), Universal Pictures (1927–1928), Celebrity Productions (1928–1930), Columbia Pictures (1930–1932), United Artists (1932–1937, 1943), and RKO Radio Pictures (1937–1956).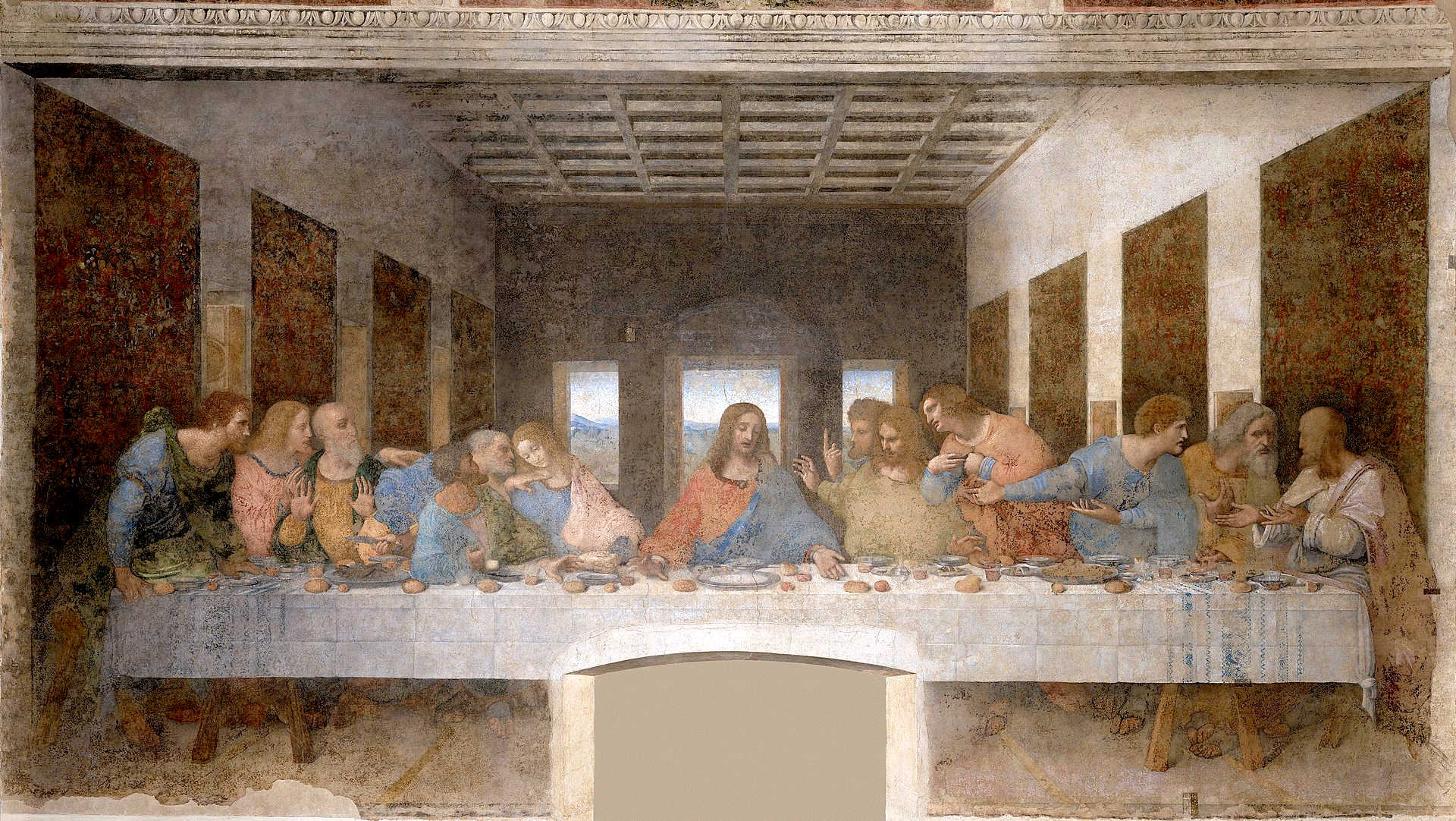 The Last Supper, a painting by Leonardo da Vinci
WHAT IS CANCER?

Cancer is caused by changes (mutations) to the DNA within cells. The DNA inside a cell is packaged into a large number of individual genes, each of which contains a set of instructions telling the cell what functions to perform, as well as how to grow and divide.

There are obvious ways to avoid carcinogens. Not so easy working in towns and cities, with diesel particulates and petrol fumes, pumping out aggravating factors, raising the lung cancer death rate. A part cure for which is zero pollution motoring, to get away from fossil fuels.

The downside to a cure, is that a large part of the medical industry would collapse, if there were a simple remedy.

COVID injections, seem to have adverse side effects. With fully boosted citizens still catching the disease. Where those not immunized, actually surfing out the pandemic rather well.

One can imagine that those with financial interests, might try to suppress cures, in Red Flag fashion.

There are no medical profits to be made in a healthy society.

Hence, Medicine Man is more a statement and flag of hope.
HOW TO AVOID CANCER?

Don't smoke. Using any type of tobacco puts you on a collision course with cancer.

Eat a healthy diet. ...

Maintain a healthy weight and be physically active. ...

Protect yourself from the sun. ...
Drive an EV. ...


WHO IS AT RISK OF CANCER?

For most people, increasing age is the biggest risk factor for developing cancer. In general, people over 65 have the greatest risk of developing cancer. People under 50 have a much lower risk.


WHAT SHOULD I DRINK TO FIGHT CANCER?

According to the latest research findings, beverages that should be included in a cancer-fighting diet include:

Coffee. ...
Green, Black and White Teas. ...
100 Percent Vegetable Juices. ...
100 Percent Fruit Juices (No Sugar-Added, In Small Quantities) ...
Herbal Teas and Infusions. ...

CLONING & QUESTS FOR LIFE FILMS A-Z
2001: A Space Odyssey - Stanley Kubrick, Arthur C Clarke
Ben Hur (Charlton Heston, Jack Hawkins) 1959
Fools Gold (Matthew McConaughy, Kate Hudson) 2008
Indiana Jones and the Last Crusade 1989
Jungle Cruise, (Emily Blunt, Dwayne Johnson) 2021
Jurassic World Dominion, (Chris Pratt) 2022
La Amistad (Djimon Hounsou, Matthew McConaughey) 1997
Lara Croft - Tomb Raider, Pandora's Box 2001
Lara Croft - Tomb Raider, Cradle of Life 2003
Lara Croft - Tomb Raider, Himiko 2018
Monty Python and the Holy Grail 1975
Oblivion (Tom Cruise, Andria Riseborough) 2013
Planet of the Apes (Charlton Heston, Roddy McDowall) 1968
Sixth Day (Arnold Schwarzenegger) 2000
The Count of Monte Cristo (Jim Caviezel, Guy Pearce) 2002
The da Vinci Code (Tom Hanks) 2006
The Fly - (Jeff Goldblum, Geena Davis) 1986
The Golden Compass (Nicole Kidman, Daniel Craig, Dakota Blue Richards) 2007
The Greatest Story Ever Told (Charlton Heston) 1965
The Medicine Man (Sean Connery, Lorraine Bracco) 1992
The Pope's Exorcist (Russell Crowe, Julius Avery) 2023
The Ten Commandments (Charlton Heston, Yul Brynner) 1956 Cecile B DeMille
Total Recall - (Arnold Schwarzenegger, Rachel Ticotin, Sharon Stone) 1990
Uncharted (Tom Holland, Mark Wahlberg) 2022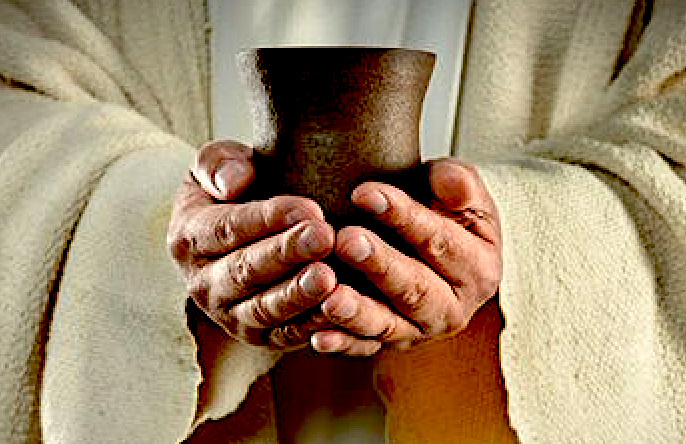 The Cup of Christ is the Holy Grail, that has never been found, in all searches through the ages.