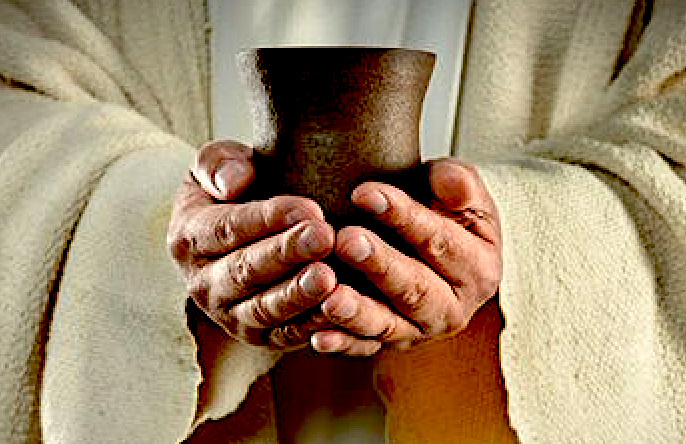 The historical setting is a fundamental element of this book, an adventure story primarily concerned with themes of hope, justice, vengeance, mercy, and forgiveness. It centers on a man who is wrongfully imprisoned, escapes from jail, acquires a fortune, and sets about exacting revenge on those responsible for his imprisonment.

The Count of Monte Cristo (French: Le Comte de Monte-Cristo) is an adventure novel written by French author Alexandre Dumas (père) completed in 1844. It is one of the author's more popular works, along with The Three Musketeers. Like many of his novels, it was expanded from plot outlines suggested by his collaborating ghostwriter Auguste Maquet.

The story takes place in France, Italy, and islands in the Mediterranean during the historical events of 1815–1839: the era of the Bourbon Restoration through the reign of Louis-Philippe of France. It begins on the day that Napoleon left his first island of exile, Elba, beginning the Hundred Days period when Napoleon Bonaparte returned to power. The historical setting is a fundamental element of the book, an adventure story centrally concerned with themes of hope, justice, vengeance, mercy, and forgiveness. It centers on a man who is wrongfully imprisoned, escapes from jail, acquires a fortune, and sets about exacting revenge on those responsible for his imprisonment.

Before he can marry his fiancée Mercédès, Edmond Dantès, a nineteen-year-old Frenchman, and first mate of the Pharaon, is falsely accused of treason, arrested, and imprisoned without trial in the Château d'If, a grim island fortress off Marseille. A fellow prisoner, Abbé Faria, correctly deduces that his jealous rival Fernand Mondego, envious crewmate Danglars, and double-dealing magistrate De Villefort turned him in. Faria inspires his escape and guides him to a fortune in treasure. As the powerful and mysterious Count of Monte Cristo (Italy), Dantès arrives from the Orient to enter the fashionable Parisian world of the 1830s and avenge himself on the men who conspired to destroy him.

The book is considered a literary classic today. According to Lucy Sante, "The Count of Monte Cristo has become a fixture of Western civilization's literature."


PLOT - MARSEILLE & CHATEAU D'IF

On the day in 1815 when Napoleon escapes the Island of Elba, Edmond Dantès brings the ship Pharaon into dock at Marseille. His captain, Leclère, had died during the passage; the ship's owner, Morrel, will make Dantès the next captain. On his deathbed, Leclère charged Dantès to deliver a package to General Bertrand (exiled with Napoleon), and a letter from Elba to an unknown man in Paris.

Dantès' colleague Danglars is jealous of Dantès' rapid promotion and, as the two men are at odds, fearful for his own employment should Dantès ascend. On the eve of Dantès' wedding to his Catalan fiancée Mercédès, Danglars meets at a cabaret with Fernand Mondego, Mercédès' cousin and a rival for her affections, and the two hatch a plot to anonymously denounce Dantès, falsely accusing him of being a Bonapartist traitor. Danglars and Mondego set a trap for Dantès. Dantès' neighbour, Caderousse, is present at the meeting; he too is jealous of Dantès, although he objects to the plot, but becomes too intoxicated with wine to prevent it.

The following day at the wedding breakfast, Dantès is arrested, and the cowardly Caderousse stays silent, fearing being also accused of Bonapartism. Villefort, the deputy crown prosecutor in Marseille, destroys the letter from Elba when he discovers that it is addressed to his own father, Noirtier, a Bonapartist, knowing it would destroy his own political career. To silence Dantès, he condemns him without trial to life imprisonment and resists all appeals by Morrel to release him, during the Hundred Days and once the king Louis XVIII is restored to rule France.

After six years of solitary imprisonment in the Château d'If, Dantès is on the verge of suicide when he meets the Abbé Faria ("The Mad Priest"), a middle-aged Italian prisoner who had dug an escape tunnel that exited in Dantès' cell. Faria reveals he is a priest and scholar with excellent memory, creativity and impressive knowledge. Faria had been unfairly imprisoned back in 1807 after participating in political upheavals concerning the unification of Italy and then taken to the Château d'If in 1811. Faria says "(...) I dreamed of the very plan Napoleon tried to realise in 1811". At the time, Napoleon planned to set up a kingdom covering the whole Italian peninsula, notwithstanding, of course, opposition from the neighbouring kingdoms. The so-called Risorgimento Italiano did not begin in earnest until at least 1848, and reached fulfillment until 1871.

Over the next eight years, Faria educates Dantès in languages, history, culture, mathematics, chemistry, medicine, and science. Knowing himself to be close to death from catalepsy, Faria tells Dantès the location of a treasure on the Island of Monte Cristo, an inheritance from his work for the last of the Spada family, which, according to Faria himself, is estimated to be worth "Two Millions of Roman crowns [actually, écus, but it might as well refer to either soldi or denarii]; nearly thirteen millions of our money (francs)". During the course of his imprisonment, Faria tells the story of the treasure: Sometime in the late 1490s, Cardinal Cesare Spada was created a Cardinal after bribing the papal authorities. Pope Alexander VI had offered several nobleman such positions in the Roman Curia as part of a plan to systematically confiscate the corrupt cardinals wealth after killing them, through poisoning, often carried out during official dinners. After suspecting such intentions, the Cardinal Spada ordered his family fortune to be hidden in the Island of Monte Cristo in order to prevent it from being seized by the Pope and his son Cesare Borgia. Before being killed, he informed in a letter to his nephew and only heir that the total of his fortune was hidden there and belonged to him through an invisible ink letter. However, Cardinal Spada's attempt failed, as neither Spada's nephew nor his descendants were able to decipher the note. When the Cardinal and his nephew attend a lunch presided over by the Pope, both die after drinking poisoned wine, leaving the treasure abandoned.

Faria, who solved the mystery shortly after the death of the last living descendant of the Spada family, was on his way to retrieve the treasure but was captured by the Italian authorities, leaving him the only person who knew the secret.

On 28 February 1829, exactly 14 years after Edmond's imprisonment, Faria succumbs to catalepsy after his third attack. He became partly paralysed during the second, in which Dantés revived him by supplying him with a liquor. Taking advantage of the distraction of the jailers, Dantès, after failing to revive Faria, decides to take his body to his jail and takes his place in the burial sack, armed with a knife that Faria made. When he is thrown into the sea, Dantès cuts through the sack and swims to a nearby island, the Island of Tiboulen, where he is rescued by a Genoese smuggling ship that passes Monte Cristo called Jeune-Amélie (Young Amelia), whose crew allow Dantès to join them. After a few months (April–May 1829), during which time Dantès transforms his appearance and gets stable work aboard ship, he decides to seek out the treasure. Seizing an opportunity, Dantès and the crew disembark, with the excuse of hunting goats ("kids"). To stay on the island (to find his hidden treasure), Dantès simulates an accident and pretends he has broken some of his ribs. Six days later, the ship returns and he boards, carrying a few carefully hidden diamonds with him.

In port, Dantès sells some of the diamonds in order to purchase a yacht, sails to Monte Cristo for the rest of the treasure, and returns to Marseille in search of information which may lead to his vengeance. He later purchases the Island of Monte Cristo and the title of Count from the Tuscan government.

Travelling as the Abbé Busoni, Dantès meets Caderousse, now married and living in poverty, who regrets not intervening in Dantès' arrest. Caderousse informs Dantès that Mercédès had resigned herself, after eighteen months of vain expectations concerning Dantès' return from prison, to marrying Fernand, with whom she has a son, Albert.

Caderousse names Danglars and Mondego as the men who betrayed him, and also that his father has died of self-inflicted starvation. After Dantès' disappearance, both Danglars and Mondego had become successful beyond expectation; Danglars, after having been appointed as a cashier in a Spanish Bank - for which Mr. Morrel had recommended him - enters into the world of speculation, amassing a multi-million franc fortune and marrying Mr. de Salvieux's daughter, Madame de Norgonne, a wealthy widow.

Mondego pursues a successful military career, especially after the restoration period, serving in the Battle of Ligny. After his service in the French Army, he eventually gains the favour of the restored Bourbon monarchy and ascends with rapidity in the Armée, becoming captain in 1823. He then travels to several campaigns both in Spain and in Greece, ascending to colonel and then lieutenant-colonel in 1829. Mondego and his wife finally remain in Spain due to his duties.

After relating the story, Dantès rewards Caderousse a diamond worth - allegedly - 50,000 francs that can be either a chance to redeem himself or a trap that will lead to his ruin.

Learning that his old employer Morrel faces bankruptcy, Dantès, posing as a clerk of Thomson and French, buys Morrel's debts and gives Morrel three months to fulfil his obligations. At the end of the three months and with no way to repay his debts, Morrel is about to commit suicide when he learns that his debts have been mysteriously paid and that one of his lost ships has returned with a full cargo, secretly rebuilt and laden by Dantès.

PLOT - REVENGE

After travelling in the East to continue his education (and to plot his revenge), Dantès reappears nine years later, in 1838, as the wealthy Count of Monte Cristo, a title he has purchased. His three targets are Mondego (now Count de Morcerf and husband of Mercédès); Danglars (now a baron and a banker); and Villefort (now procureur du roi, or prosecutor for the king).

In Rome, at Carnival time, Dantès arranges for Viscount Albert de Morcerf, the son of Mercédès and Mondego, to be captured by the bandit Luigi Vampa. Dantès "rescues" the boy, who shows his gratitude by agreeing to introduce the Count into Parisian society. In Paris, Dantès dazzles Danglars with his wealth, persuading him to extend him a credit of six million francs. By manipulating the bond market, Dantès then quickly destroys a large portion of Danglars' fortune. The rest of it rapidly disappears through mysterious bankruptcies, suspensions of payment, and more bad luck in the Stock Exchange.

On 21 May 1838, during Dantès' first visit to Paris after a long while (though his alter-ego feigns he has never been there), he decides to stay at Albert's residence (next to his parents, the count and countess of Moncerf). He meets Mercédès for the first time in 23 years, without her knowing his real identity. After spending the time in the Moncerfs' residence, Dantès meets up with a notary in the Champs Elysées to settle up the purchase of a private home located in Auteuil. Having paid the sum of 55,000 francs and after receiving the deed of the property and the keys, they both proceed to the residence. Upon arriving, after having become acquainted with the concierge and then exploring the house, Dantès' servant, a Corsican called Bertuccio, becomes nervous and uncomfortable. Dantès inquires after the reason for his uneasiness, threatening him unless he explains.

Bertuccio reveals he had an older brother who had raised him since they became orphans. Shortly after Bertuccio's brother married, he was ambushed and killed (possibly by radical royalists for being a Bonapartist) in 1815, shortly after Bonaparte's fall after the Hundred Days), in Nîmes, where Villefort ruled. His brother's death left him and his brother's widow, Assunta, without a living, which forces Bertuccio to take up smuggling. In July 1815 Bertuccio encounters Villefort, demanding he intervene and prosecute the killers, but he refuses to do so, stating that "Well, he was smitten with the sword, and he perished by the sword (...) It is a misfortune, and the government owes nothing to your family". Feeling cheated and deceived, Bertuccio warns Villefort "(...) protect yourself as well as you can, for the next time we meet your last hour has come". Concerned about his safety, Villefort asks to be transferred, eventually ending up in Versailles.

Bertuccio spends three months tracking Villefort to Auteuil, eventually finding him in late September 1815, the day when Madame Danglars, then a widow, delivered their illegitimate child in the house that the Count has now purchased from the father-in-law of Villefort, the Marquis de Saint-Meran. To cover up the affair, Villefort told Madame Danglars that the infant was stillborn, smothered the child and attempted to bury him in a box with a piece of linen cloth - which revealed his noble precedence - (inscribed with the letters "H" and "N", later revealed as indicating Hermine of Norgonne) in the garden. During the secret burial, Bertuccio stabs Villefort in the breast, which leaves him on the verge of death. Bertuccio unearths the child and resuscitates him after escaping from the residence. Unable to keep the child, given his current financial situation, he decides to leave the child at an asylum located in Paris. During the succeeding months, increased smuggling trade improves both Bertuccio and Assunta's fortunes.

Villefort later reveals that, after having been left in an agonizing state, he managed to creep back to the main house and reached the ladder where Madame Danglars - who had just gone through childbirth - found and rescued him. After being assisted by the delivery nurse - to whom Villefort and Danglars lied, attributing the wound to a duel - Villefort travelled to Versailles to recover from his wound. After three months of recovery, Villefort is ordered to the South to take upon his affairs, and, after travelling through the Central Paris, Chalons, the Rhone, Arles and Marseilles, at the end of six months (c. March - April 1816), Villefort heals definitely. Sometime later (on Villefort's account, November 1816), Villefort goes back to the Auteuil house in search of the corpse, for he was haunted by the feeling that the baby - as he was unable to find the box - may have survived and, if so, then Bertuccio (whom he doesn't know anything about, except for the fact that he was a Corsican) had kidnapped the baby after stabbing him.

Villefort tracked the baby to the same asylum where Bertuccio left him, but when arriving he was told that a woman (Assunta) in possession of half of the linen cloth had taken the baby away. According to Villefort, his agents lost track of her shortly after she left Chalons. Despite spending more than twenty years on that quest, by the time Villefort confessed the truth to Madame Danglars, his search had proven - at least, until then - completely unfruitful.

After the assassination attempt of Villefort, Bertuccio and Assunta travel back to Rogliano, Corsica, where Bertuccio returns to smuggling. Assunta tracks down the baby's location following the address stated in the linen cloth Bertuccio retrieved from the burial box and takes him home (he gave half of the cloth to Assunta). Assunta then decides to bring up the child, giving him the name "Benedetto" (meaning blessed in Italian).

Benedetto, however, begins to engage in criminal activities from an early age, partly caused by Assunta's tolerant treatment of him, and takes up a life of crime by age 11. One day, after being refused money by Assunta, Benedetto and two comrades torture Assunta by exposing her feet close to the brazier, which causes her to burst into flames. Despite screaming in agony and trying to escape, she dies from her wounds.

At the same time, on 3 June 1829, during a journey to the Gulf of Lyon for business affairs, Bertuccio's ship is surrounded—due to increased surveillance—and he is forced to escape by swimming through the Rhône, finally reaching Beaucaire. There, on the road from Beaucaire to Bellegarde, he decides to make a stop at Caderousse's lodging to shelter. However, seeing that he had visitors inside, prefers to hide outside of the house, crossing the fence and hiding in a shed parallel to the inn.

Inside, Bertuccio sees Caderousse negotiating and discussing with a Parisian jeweller, M. Joannes, for the sale of the diamond bestowed by Dantès during his visit as the Abbé Busoni. The jeweller offers Caderousse a sum of 40, and then 45,000 francs for the diamond, but Carderouse demands to be paid the sum estimated by the Abbé (50,000 francs), which the jeweller rejects, not only telling him that he will not buy it for that price, but also threatening to report him to the authorities if he refuses to sell it to him at the price he requested, for the story of its acquisition sounds highly unlikely. Finally, Carderousse accepts the offer and receives 15,000 in gold and the remaining 30,000 in banknotes.

When the jeweller is about to depart, Caderousse and his wife ask him to remain with the promise of supper and lodging for the night, an offer that the jeweller is finally forced to accept after a storm prevents him from returning to his home. After the Caderousses, Joannes and Bertuccio go to sleep, Caderousse, fueled by the impulse of greed, kills his wife and M. Joannes, then flees in the middle of the night with both the diamond and the 45,000 francs.

Bertuccio enters the house to view the crime scene but is discovered by the port authorities, who arrest him for the murders. After three months in jail, Bertuccio reveals the truth to the Abbé Busoni, who confirms his story. Shortly before 8 September, the day of his trial, Caderousse is captured in a neighbouring country and repatriated to France, where he confesses, which leads to Bertuccio's release from jail. Since his older brother and sister-in-law are now dead, Bertuccio has no family in Corsica, so he takes Abbé Busoni's advice to work for the Count.

Benedetto is sentenced to the galleys with Caderousse. After Benedetto and Caderousse are freed by Dantès, using the alias "Lord Wilmore," the Count induces Benedetto to take the identity of "Viscount Andrea Cavalcanti" and introduces him into Parisian society. Andrea ingratiates himself to Danglars, who betroths his daughter Eugénie to Andrea, not knowing they are half-siblings, after cancelling her engagement to Albert. Meanwhile, Caderousse blackmails Andrea, threatening to reveal his past if he does not share his newfound wealth. Cornered by "Abbé Busoni" while attempting to rob the Count's house, Caderousse begs to be given another chance. Dantès forces him to write a letter to Danglars exposing Cavalcanti as an impostor and allowing Caderousse to leave the house. The moment Caderousse leaves the estate, he is stabbed by Andrea. Caderousse dictates a deathbed statement identifying his killer, and the Count reveals his true identity to Caderousse moments before he dies.

Wanting information on how Albert's father made his fortune in Greece years earlier, Danglars researches the events, and the information is published in a French newspaper while Albert and the Count are in Normandy. Albert's friend Beauchamps sends the news article to Albert, who returns to Paris. His father has been tried in a court of the French aristocrats and is found guilty based on the testimony of Haydée, who reads the newspapers.

On an occasion at the Count's house, Albert meets Haydeé, who tells him the story of how she became a slave. After escaping from their palace, Ali Pasha of Janina, his wife, Vasiliki, his daughter, Haydeé, their servant Selim, and a troop of 20 soldiers escort Pasha's family to a fortress. His servants take the whole of Pasha's fortune stacked in 60,000 pouches—allegedly worth 25,000,000 francs in gold—and 200 barrels containing 30,000 pounds of powder to be set ready so, in case of not being pardoned by Sultan Mahmud II, they would, according to Pasha's own wishes, kill themselves in a murder-suicide.

After hiding for some time, four boats reach Pasha's refuge. Pasha, who is cheated by Fernand, is received among cries of joy. Selim, who guarded the Pasha's fortune and his wife and daughter, is also deceived and persuaded to turn off the flame in his torch. After obeying this, Selim is seized and stabbed to death by four French soldiers. Ali, who resists being killed, exchanging gunfire with the Frenchmen, but is captured and murdered. After Ali's death, Fernand sold Ali's wife Vasiliki and his 4-year-old daughter Haydée into slavery, thus earning his fortune. While Vasiliki died thereafter, Dantès purchased Haydée seven years later when she was 13 years old.

After going to a trial, Fernand has a defence against the newspaper's story but no defence against Haydée's testimony. He rides away from the court in his disgrace. Albert blames the Count for his father's downfall, as Danglars says that the Count encouraged him to do the research on the father of the man engaged to his daughter. Albert challenges him to a duel. Mercédès, having already recognized Monte Cristo as Dantès, goes to the Count, now back in Paris, and begs him to spare her son. During this interview, she learns the truth of the arrest and imprisonment of Dantès but still convinces the Count not to kill her son. Realizing that Edmond Dantès now intends to let Albert kill him, she reveals the truth to Albert, which causes Albert to make a public apology to the Count.

Albert and Mercédès disown Fernand and leave his house. Fernand then confronts the Count of Monte Cristo, who reveals his identity as Edmond Dantès; returning home in time to see his wife and son leave, Fernand shoots himself. Albert and Mercédès renounce their titles and wealth and depart to begin new lives, starting in Marseille, at the house where Dantès and his father once lived. Dantès told them of the 3,000 francs he had buried there, to start life once he married, before all his misfortunes. Albert enlists as a soldier.

Valentine, Villefort's daughter by his first wife, stands to inherit the fortune of her grandfather Noirtier and of her mother's parents, the Saint-Mérans, while Villefort's second wife Héloïse seeks the fortune for her son Édouard. The Count is aware of Héloïse's intentions and introduces her to the techniques of poison. Héloïse fatally poisons the Saint-Mérans, so that Valentine inherits their fortune. Valentine is briefly disinherited by Noirtier in an attempt to prevent Valentine's impending marriage with Franz d'Épinay, whom she does not love; however, the marriage is cancelled when d'Épinay learns from Noirtier that his father, who he believed was assassinated by Bonapartists, was killed by Noirtier in a duel.

After a failed attempt on Noirtier's life, which leaves Noirtier's servant Barrois dead, Héloïse targets Valentine so that Édouard, his other grandchild, will get the fortune. However, Valentine is the prime suspect in her father's eyes in the deaths of the Saint-Mérans and Barrois. On learning that Morrel's son Maximilien is in love with Valentine, the Count saves her by making it appear as though Héloïse's plan to poison Valentine has succeeded and that Valentine is dead. Villefort learns from Noirtier that Héloïse is the real murderer and confronts her, giving her the choice of public execution or committing suicide.

Fleeing after Caderousse's letter exposes him and frees Danglars' daughter from any marriage, Andrea is arrested and returned to Paris. Eugènie Danglars flees as well with her girlfriend. Villefort prosecutes Andrea. Bertuccio visits Andrea who is in prison awaiting trial, to tell him the truth about his father. At his trial, Andrea reveals that he is Villefort's son and was rescued after Villefort buried him alive. Villefort admits his guilt and flees the court. He rushes home to stop his wife's suicide but is too late; she is dead and has poisoned her son as well. The Count confronts Villefort, revealing his true identity as Dantès, which drives Villefort insane. Dantès tries but fails to resuscitate Édouard, causing him to question if he has gone too far.

Parallelly, the Count begins to manipulate the bond market. In Orléans, he visits a telegraph tower, in whose entrance he finds a 55-year-old man, who is fond of horticulture. After a brief acquaintance, the man, a public employee with a low-paying job. Up in the tower, the Count persuades him to allow him to manipulate the message, by bribing the telegrapher with 25,000 francs. The telegram sent to the Ministry of Interior states that the pretender to the throne King of Spain exiled at Bourges in 1830, Infante Carlos María Isidro of Spain, had returned to Barcelona acclaimed by popular opinion. This implied political instability, which would in turn impact negatively on the demand of Spanish bonds in which Danglars—according to his wife—had invested six million francs. However, after the news of the pretender's return was proved false, Danglars ends up losing 700,000 francs, and then, another 8–900,000 after a man called Jacopo Manfredi - secretly a Count's acquittance - mysteriously goes bankrupt - for Danglars always considered him creditworthy and "(...) he paid like a prince" - and fails to answer to his obligations.

Eventually, through further manipulation of the bond market, Danglars is left with a destroyed reputation and 5,000,000 francs he has been holding in deposit for hospitals. The Count demands this sum to fulfill their credit agreement, and Danglars embezzles the hospital fund. He abandoned his wife, whom he blames for his losses in stock investments. She is also abandoned by her partner in investing, whom she hoped to marry. Danglars flees to Italy with the Count's receipt for the cash he requested from the banker Danglars, and 50,000 francs. While leaving Rome, he is kidnapped by the Count's agent Luigi Vampa, a bandit, and is imprisoned. Forced to pay exorbitant prices for food - 100,000 francs for a fowl and 25,000 for a bottle of water, for instance - and nearly starved to death, Danglars signs away his ill-gotten gains to survive. Dantès anonymously returns the money to the hospitals, as Danglars had given their cash to the Count. Danglars finally repents his crimes, and a softened Dantès forgives him and allows him to leave with his freedom and 50,000 francs.

PLOT - RESOLUTION AND RETURN TO THE ORIENT

Maximilien Morrel, believing Valentine to be dead, contemplates suicide after her funeral. Dantès reveals his true identity and explains that he rescued Morrel's father from bankruptcy years earlier; he then tells Maximilien to reconsider his suicide, and Maximilien is saved.

On the Island of Monte Cristo, Dantès presents Valentine to Maximilien and reveals the true sequence of events. Having found peace in reviewing his vengeance and deciding he cannot play God, Dantès leaves the newly reunited couple part of his fortune on the island and departs for the East to find comfort and begin a new life with Haydée, who has declared her love for him. The reader is left with a final thought: "l'humaine sagesse était tout entière dans ces deux mots: attendre et espérer!" ("all human wisdom is contained in these two words, 'Wait and Hope'").
CHARACTERS

EDMOND DANTES AND HIS ALIASES

- Edmond Dantès (born 1796): A sailor with good prospects, engaged to Mercédès. After his transformation into the Count of Monte Cristo, he reveals his true name to his enemies as each revenge is completed. During the course of the novel, he falls in love with Haydée.
- The Count of Monte Cristo: The identity Dantès assumes when he emerges from prison and acquires his vast fortune. As a result, the Count of Monte Cristo is usually associated with a coldness and bitterness that comes from an existence based solely on revenge. This character thinks of Lord Wilmore as a rival.
- Chief Clerk of the banking firm Thomson & French, an Englishman.
- Lord Wilmore: An Englishman, and the persona in which Dantès performs random acts of generosity.
- Sinbad the Sailor: The persona that Dantès assumes when he saves the Morrel family and assumes while mixing with smugglers and brigands.
- Abbé Busoni: The persona of an Italian priest with religious authority.
- Monsieur Zaccone: Dantès, in the guise of the Abbé Busoni, and again as Lord Wilmore, tells an investigator that this is the Count of Monte Cristo's true name.
- Number 34: The name given to him by the new governor of Château d'If. Finding it too tedious to learn Dantès' real name, he was called by the number of his cell.
- The Maltese Sailor: The name he was known by after his rescue by smugglers from the island of Tiboulen.

ALLIES OF DANTES

- Abbé Faria: Italian priest and sage. Imprisoned in the Château d'If. Edmond's dearest friend and his mentor and teacher while in prison. On his deathbed, reveals to Edmond the secret treasure hidden on Monte Cristo. Partially based on the historical Abbé Faria.
- Giovanni Bertuccio: The Count of Monte Cristo's steward and very loyal servant. The Count first meets him in his role as Abbé Busoni, the confessor to Bertuccio, whose past is tied with M. de Villefort. Bertuccio's sister-in-law Assunta was the adoptive mother of Benedetto.
- Luigi Vampa: Celebrated Italian bandit and fugitive.
- Peppino: Formerly a shepherd, becomes a member of Vampa's gang. The Count arranges for his public execution in Rome to be commuted, causing him to be loyal to the Count.
- Ali: Monte Cristo's mute Nubian slave.
- Baptistin: Monte Cristo's valet-de-chambre.
- Jacopo: A poor smuggler who helps Dantès survive after he escapes prison. When Jacopo proves his selfless loyalty, Dantès rewards him with his own ship and crew. (Jacopo Manfredi is a separate character, the "bankrupt of Trieste", whose financial failure contributes to the depletion of Danglars' fortune.)
- Haydée (sometimes spelled as Haidee): Monte Cristo's young, beautiful slave. She is the daughter of Ali Tebelen. Buying her, enslaved because her father was killed, is part of Dantès' plan to get revenge on Fernand. At the end, she and Monte Cristo become lovers.

MORCEF FAMILY

- Mercédès Mondego (née Herrera): A Catalan girl, Edmond Dantès' fiancée at the beginning of the story. She later marries Fernand and they have a son named Albert. She is consumed with guilt over Edmond's disappearance and is able to recognize him when she meets him again. In the end, she returns to Marseilles, living in the house that belonged to father Dantès, given to her by Monte Cristo himself, praying for Albert, who left France for Africa as a soldier to start a new and more honorable life. She is portrayed as a compassionate, kind and caring woman who prefers to think of her beloved ones than of herself.
- Fernand Mondego: Count de Morcerf (former Catalan fisherman in the Spanish village near Marseilles), Dantès' rival and cousin of Mercédès, for whom he swore undying love and the person he eventually marries. Fernand helped frame Edmond (by sending the accusation letter) in an ultimate desperate attempt to not lose Mercédès forever. He would later achieve the high rank of general in the French army and become a peer of France in the Chambre des Pairs, keeping secret his betrayal of the Pasha Alì Tebelen and the selling into slavery of both his daughter Haydée and her mother Vasiliki. With the money earned he bought the title of "Count de Morcerf" to bring wealth and a more pleasant life for himself and his family. Through the book he shows a deep affection and care for his wife and son. He would meet his tragic end in the last chapters, by committing suicide, in the despair of having lost Mercédès and Albert, disowned by them when they discovered his hidden crimes.
- Albert de Morcerf: Son of Mercédès and Fernand. He is described as a very kind-hearted, joyful and carefree young man, and fond of Monte Cristo, whom he sees as a friend. After acknowledging the truth of his father's war crimes and the false accusation towards the sailor Edmond Dantès, he decides to leave his home with Mercédès and start a new life as a soldier under the name of "Herrera" (his mother's maiden name), leaving for Africa in search of fortune and to bring new honor to his family name.

DANGLERS FAMILY

- Baron Danglars: Dantès' jealous junior officer and mastermind behind his imprisonment, later a wealthy banker. He goes bankrupt and is left with only 50,000 francs after stealing 5,000,000 francs.
- Madame Hermine Danglars (formerly Baroness Hermine de Nargonne née de Servieux): Once a widow, she had an affair with Gérard de Villefort, a married man. They had an illegitimate son, Benedetto.
- Eugénie Danglars: Daughter of Baron Danglars and Hermine Danglars. She is free-spirited and aspires to become an independent artist.

VILLEFORT FAMILY

- Gérard de Villefort: Chief deputy prosecutor who imprisons Dantès, later becoming acquaintances as Dantès exacts his revenge. He goes insane after his crimes are exposed.
- Renée de Villefort, Renée de Saint-Méran: Gérard de Villefort's first wife, mother of Valentine.
- The Marquis and Marquise de Saint-Méran: Renée's parents.
- Valentine de Villefort: The daughter of Gérard de Villefort and his first wife, Renée. In love with Maximilien Morrel. Engaged to Baron Franz d'Épinay. She is 19 years old with chestnut hair, dark blue eyes, and "long white hands".
- Monsieur Noirtier de Villefort: The father of Gérard de Villefort and grandfather of Valentine, Édouard (and, without knowing it, Benedetto). A committed anti-royalist. He is paralysed and only able to communicate with his eyes, but retains his mental faculties and acts as protector to Valentine.
- Héloïse de Villefort: The murderous second wife of Gérard de Villefort, mother of Édouard.
- Édouard de Villefort (Edward): The only legitimate son of Villefort.
- Benedetto: The illegitimate son of de Villefort and Baroness Hermine Danglars (Hermine de Nargonne), raised by Bertuccio and his sister-in-law, Assunta, in Rogliano. Becomes "Andrea Cavalcanti" in Paris.

MORREL FAMILY

- Pierre Morrel: Dantès' employer, owner of Morrel & Son.
- Maximilian Morrel: Son of Pierre Morrel, an army captain who becomes a friend of Dantès. In love with Valentine de Villefort.
- Julie Herbault: Daughter of Pierre Morrel, wife of Emmanuel Herbault.
- Emmanuel Herbault: An employee of Morrel & Son, who marries Julie Morrel and succeeds to the business.

OTHER CHARACTERS

- Gaspard Caderousse: Originally a tailor and later the owner of an inn, he was a neighbour and friend of Dantès who fails to protect him at the beginning of the story. The Count first rewards Caderousse with a valuable diamond. Caderousse then turns to serious crimes of murder, spends time in prison, and ends up being murdered by Andrea Cavalcanti.
- Madeleine Caderousse, née Radelle: Wife of Caderousse, who, according to the court, is responsible for the murder of a Jewish jeweller. She also dies in the incident.
Louis Dantès: Edmond Dantès' father, who dies from starvation during his son's imprisonment.
- Baron Franz d'Épinay: A friend of Albert de Morcerf, first fiancé of Valentine de Villefort. Originally, Dumas wrote part of the story, including the events in Rome and the return of Albert de Morcerf and Franz d'Épinay to Paris, in the first person from Franz d'Épinay's point of view.
- Lucien Debray: Secretary to the Minister of the Interior, a friend of Albert de Morcerf, and a lover of Madame Danglars, whom he provides with inside investment information, which she then passes on to her husband.
- Beauchamp: Journalist and Chief Editor of l'Impartial, and friend of Albert de Morcerf.
- Raoul, Baron de Château-Renaud: Member of a noble family and friend of Albert de Morcerf.
- Louise d'Armilly: Eugénie Danglars' music instructor and her intimate friend.
- Monsieur de Boville: Originally an inspector of prisons, later a detective in the Paris force, and still later the Receiver-General of the charities.
- Barrois: Old, trusted servant of Monsieur de Noirtier.
- Monsieur d'Avrigny: Family doctor treating the Villefort family.
- Major (also Marquis) Bartolomeo Cavalcanti: Old man who plays the role of Prince Andrea Cavalcanti's father.
- Ali Tebelen (Ali Tepelini in some versions): An Albanian nationalist leader, Pasha of Yanina, whom Fernand Mondego betrays, leading to Ali Pasha's murder at the hands of the Turks and the seizure of his kingdom. His wife Vasiliki and daughter Haydée are sold into slavery by Fernand.
- Countess Teresa Guiccioli: Her name is not actually stated in the novel. She is referred to as "Countess G—".
...
THE 2002 FILM
The Count of Monte Cristo is a 2002 American historical adventure film, which is an adaptation of the 1844 novel of the same name by Alexandre Dumas, produced by Roger Birnbaum, Gary Barber, and Jonathan Glickman, and directed by Kevin Reynolds. The film stars Jim Caviezel, Guy Pearce, Richard Harris, James Frain, Dagmara Dominczyk, and Luis Guzmán. It follows the general plot of the novel, with the main storyline of imprisonment and revenge preserved, but many elements, including the relationships between major characters and the ending, were modified, simplified, added, or removed.

The Count of Monte Cristo was released in the United States on January 25, 2002. The film was met with generally positive reviews from critics and grossed $75 million.

PLOT

In 1815, Edmond Dantès, second mate of a French merchant vessel, and his friend Fernand Mondego, a representative of the shipping company, seek medical help on Elba for their ailing captain. Napoleon Bonaparte is in exile on the island. Having kept his guardians from killing the pair, Bonaparte privately requests that Edmond deliver a letter to the mainland in exchange for his physician's services. Edmond is sworn to secrecy, but Fernand witnesses the exchange. In Marseille, the company owner, Morrell, commends Edmond for his bravery, promoting him to captain over first mate Danglars, who had given Edmond explicit orders not to land at Elba. Edmond thereafter states his intention to marry his girlfriend, Mercédès, whom Fernand lusts after.

Envious of Edmond's good fortune, Fernand and Danglars inform on Edmond regarding Bonaparte's letter, which reveals information that could be used to aid Bonaparte's escape from Elba. Villefort, the city's chief magistrate, has Edmond arrested, but initially prepares to exonerate him until he learns the letter is addressed to his own father, Monsieur Clarion, a Bonapartist. He burns the letter and orders Edmond imprisoned in the Château d'If. Edmond escapes from Villefort and goes to Fernand for help, but Fernand instead turns him over to the pursuing gendarmes. Edmond is consigned to the island prison and its sadistic warden, Armand Dorleac. In exchange for persuading Mercédès that Edmond has been executed for treason and that she should take comfort in Fernand, Villefort has Fernand assassinate his father.

Six years later, Edmond is startled in his cell by an eruption in the ground revealing another prisoner, Abbé Faria, who has been imprisoned for 11 years after refusing to tell Bonaparte the whereabouts of the treasure of the Spada family. Faria has been digging an escape tunnel, but upon seeing that he is in Edmond's cell, he realizes he dug in the wrong direction. In exchange for Edmond's help digging a new tunnel, Faria educates him in a wide array of academic and martial disciplines. Faria is fatally injured in a tunnel cave-in, but before dying he gives Edmond a map to the treasure and implores him to use it only for good. Edmond escapes the prison by taking Faria's place in the disposal of his corpse, and is thrown into the sea, pulling Dorleac along with him and drowning him.

Wading ashore, Edmond encounters a band of pirates preparing to execute one of their own, Jacopo. Their leader, Luigi Vampa, decides justice and entertainment would be better served by pitting Edmond against Jacopo in a knife fight. Edmond wins but spares Jacopo, who swears himself to Edmond for life. They both work with the pirates until they arrive in Marseille. Edmond learns from Morrell, who does not recognize him, that Fernand and Danglars were complicit in his betrayal, and that Fernand and Mercédès wed shortly after Edmond was imprisoned. With Faria's map, he and Jacopo locate the treasure on the island of Montecristo. With his newfound wealth and comprehensive education, Edmond establishes himself in Parisian society as "The Count of Monte Cristo" with Jacopo as his manservant, and swears vengeance on those who conspired against him.

Edmond ingratiates himself to the Mondegos by staging the kidnap and rescue of their son, Albert. He lures Fernand, Villefort, and Danglars into a trap by letting slip the notion that he has located the treasure of Spada, and is shipping it through Marseille. His plans result in Danglars being caught red-handed in the act of theft, and Villefort being tricked into revealing his role in his father's death; both are arrested. Fernand is brought to financial ruin as Edmond has his gambling debts called in. Even though his appearance has changed dramatically, Edmond is recognized by Mercédès. Eventually, she softens him, and they rekindle their relationship. As Fernand prepares to flee, Mercédès reveals the only reason she married him was that she was pregnant with Albert, who is actually Edmond's son.

Edmond ambushes Fernand in the ruins of his family's country estate, having led him to believe that the treasure of Spada would be waiting for him. Albert intervenes when Edmond attempts to kill Fernand, but Mercédès tells him of his true parentage. Fernand attempts to flee, but changes his mind upon realizing that Edmond has everything and he has nothing, and challenges Edmond to a fight to the death; Edmond prevails.

Edmond purchases Château d'If, intending to raze it, but instead leaves it standing as he swears to Faria to use his vast resources for good and departs with his new family.

CAST

- Jim Caviezel as Edmond Dantès
- Guy Pearce as Fernand Mondego
- James Frain as J.F. Villefort
- Dagmara Domińczyk as Mercédès
- Luis Guzmán as Jacopo
- Richard Harris as Abbé Faria
- Michael Wincott as Armand Dorleac
- Henry Cavill as Albert Mondego
- Albie Woodington as Philippe Danglars
- JB Blanc as Luigi Vampa
- Alex Norton as Napoleon Bonaparte
- Patrick Godfrey as Morrell
- Freddie Jones as Clarion
- Helen McCrory as Valentina Villefort
- Christopher Adamson as Maurice


PRODUCTION NOTES

About 80% of the movie was filmed on the island of Malta, where the capital of Valletta stood in for Marseilles. The fortified city of Vittoriosa, part of the Grand Harbour of Valletta, was chosen for its strong resemblance to the Port of Marseilles in the early 19th century. The waterfront stretch of Vittoriosa known as Xatt Ir-Risq and Fort St Elmo featured specifically in the "Marseilles" scenes. The Grand Harbour had the added advantage of being one of a very few ports deep enough to allow the huge period sailing ships brought from the UK to dock. Saint Mary's Tower on the island of Comino was used for the exteriors of the Château d'If; the Azure Window of Gozo also makes an appearance in the scenes set on the island of Montecristo.

In Ireland, locations included Powerscourt Estate, which stood in for the estate which Dantès buys and where he hosts his grand introduction to Paris society, while Kilruddery House appears as Mondego's home early in the film. The climactic fight scene between Dantès and Mondego was filmed near Slane in County Meath.

RECEPTION

On Rotten Tomatoes the film holds an approval rating of 73% based on 143 reviews, with an average rating of 6.71/10. The website's critics consensus reads: "Though it may not reach for any new artistic heights, The Count of Monte Cristo is an old-fashioned yet enjoyable swashbuckler." At Metacritic, the film has a weighted average score of 61 out of 100, based on 33 critics, indicating "generally favourable reviews". Audiences polled by CinemaScore gave the film an average grade of "A" on an A+ to F scale.

Roger Ebert gave the film 3 stars out of 4, writing, "The Count of Monte Cristo is a movie that incorporates piracy, Napoleon in exile, betrayal, solitary confinement, secret messages, escape tunnels, swashbuckling, comic relief, a treasure map, Parisian high society and sweet revenge, and brings it in at under two hours, with performances by good actors who are clearly having fun. This is the kind of adventure picture the studios churned out in the Golden Age - so traditional it almost feels new."

CLONING & QUESTS FOR LIFE FILMS A-Z
2001: A Space Odyssey - Stanley Kubrick, Arthur C Clarke
Ben Hur (Charlton Heston, Jack Hawkins) 1959
Fools Gold (Matthew McConaughy, Kate Hudson) 2008
Indiana Jones and the Last Crusade 1989
Jungle Cruise, (Emily Blunt, Dwayne Johnson) 2021
Jurassic World Dominion, (Chris Pratt) 2022
La Amistad (Djimon Hounsou, Matthew McConaughey) 1997
Lara Croft - Tomb Raider, Pandora's Box 2001
Lara Croft - Tomb Raider, Cradle of Life 2003
Lara Croft - Tomb Raider, Himiko 2018
Monty Python and the Holy Grail 1975
Oblivion (Tom Cruise, Andria Riseborough) 2013
Planet of the Apes (Charlton Heston, Roddy McDowall) 1968
Sixth Day (Arnold Schwarzenegger) 2000
The Count of Monte Cristo (Jim Caviezel, Guy Pearce) 2002
The da Vinci Code (Tom Hanks) 2006
The Fly - (Jeff Goldblum, Geena Davis) 1986
The Golden Compass (Nicole Kidman, Daniel Craig, Dakota Blue Richards) 2007
The Greatest Story Ever Told (Charlton Heston) 1965
The Medicine Man (Sean Connery, Lorraine Bracco) 1992
The Pope's Exorcist (Russell Crowe, Julius Avery) 2023
The Ten Commandments (Charlton Heston, Yul Brynner) 1956 Cecile B DeMille
Total Recall - (Arnold Schwarzenegger, Rachel Ticotin, Sharon Stone) 1990
Uncharted (Tom Holland, Mark Wahlberg) 2022