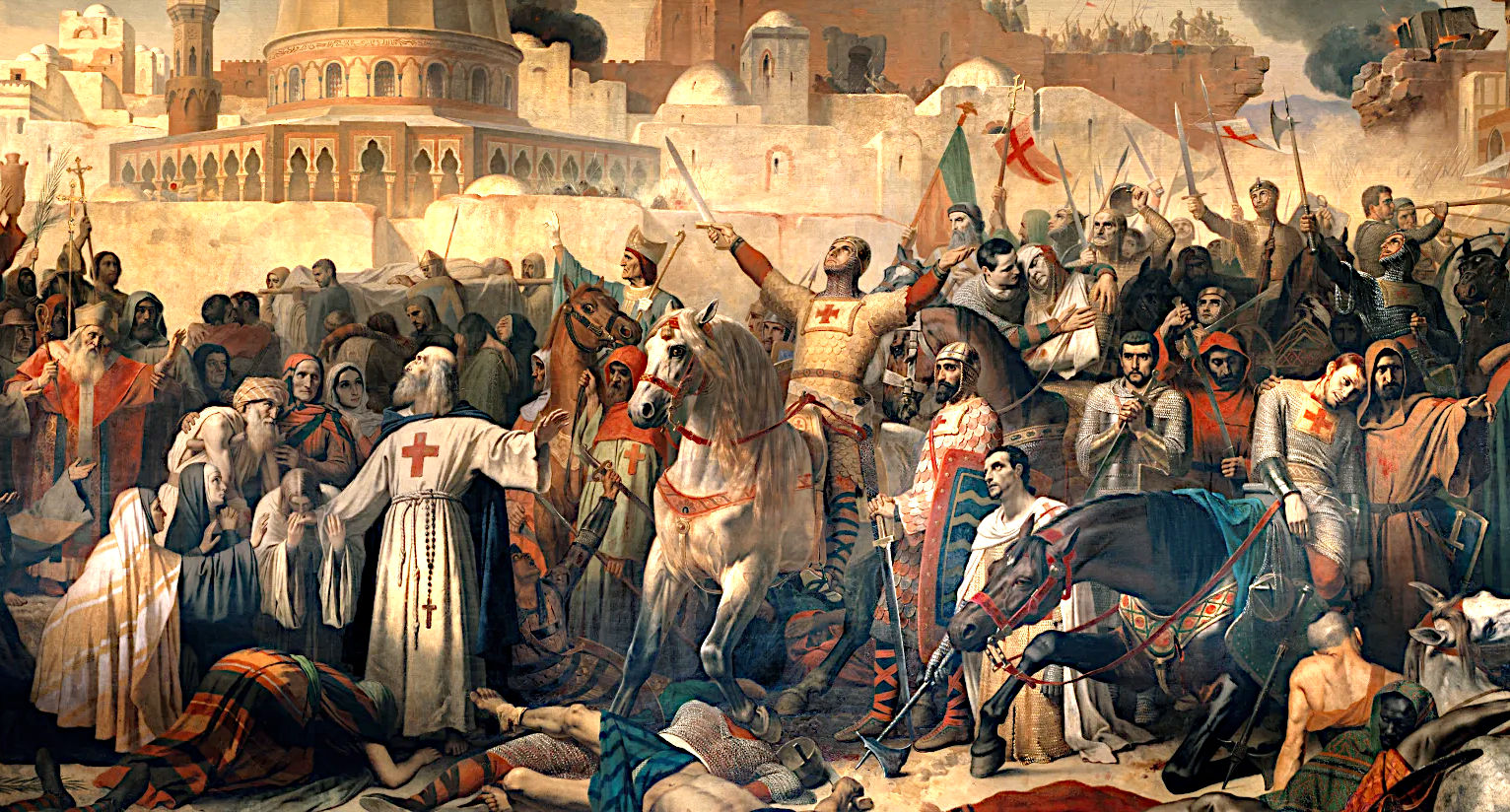 At some point in our lives we will all feel strongly about an issue, enough to take arms (action).

EDWARD OF WOODSTOCK - THE BLACK PRINCE

Edward of Woodstock (1330-1376 CE) was the eldest son of English king Edward III, was Prince of Wales from 1343 CE, and the scourge of the French nobility. Known as 'Edward the Black Prince' (from the 16th century CE) for his unusual black armour and shield (he had his first suit of armour aged just seven), Edward made an early claim for knightly fame when he fought with aplomb at the Battle of Crécy in 1346 CE. Still only a teenager, Edward helped his father win a famous victory against a vastly superior French army.
More successes came against the same enemy as the Hundred Years' War (1337-1453 CE) progressed, notably at the Battle of Poitiers in 1356 CE when King John II of France (r. 1350-1364 CE) himself was captured. Edward won more accolades for his chivalrous good treatment of the captive monarch, and he earned a reputation for largesse, one of the key qualities of a noble knight, by distributing gold and titles to his commanders as well as donating handsomely to churches such as Canterbury Cathedral. The prince's torching and pillaging raids (chevauchée) in northern France did nothing for his popularity there, but the tactic was a common enough one in the warfare of the period.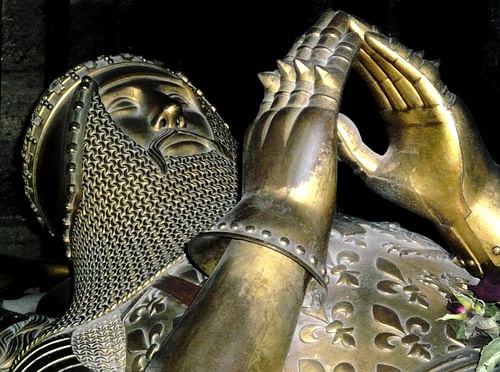 Tomb of Edward the Black Prince

C. 1348 CE Edward and his father were founder members of the Order of the Garter, the exclusive knight's club which still exists today. The victories kept coming, and in 1367 CE Edward even managed to capture and sell for a massive ransom one of his rivals for the title of greatest ever knight, Bertrand du Guesclin following the Battle of Najera in Spain. When he died of dysentery in 1376 CE, the nation mourned and history lost perhaps one if its greatest should-have-been kings. Another of the Black Prince's lasting legacies is his use of three ostrich feathers as his emblem, still today, the symbol of the Prince of Wales.
HISTORICAL LEGENDS

Saint George is based on a soldier in the Roman army who was martyred in 303 CE (Patron saint of knights)
Sir Galahad - Knight of the Round Table 12-15th century CE literature (King Arthur legend)
Siegfried - Brunhilde & King Gunter (Kriemhild, Burgundian [Nibelung] princess) c. 1200 CE


HISTORICAL KNIGHTS

Robert Guiscard - 'The Crafty' (c. 1015-1085 CE) [Norman]
Rodrigo Díaz de Vivar - 'El Cid' (1043-1099 CE)
Godfrey of Bouillon - The Swan Knight (circa 1060-1100)
Sir William Marshal - 'The Greatest Knight that Ever Lived' (c. 1146-1219 CE)
Richard I - 'The Lionhearted' (1157-1199 CE) King of England from 1189 to 1199 CE
Sir William Wallace - Braveheart (c. 1270-1305 CE)
Sir James Douglas - 'The Black Douglas' (c. 1286-1330 CE)
Bertrand du Guesclin - 'The Eagle of Brittany' (c. 1320-1380 CE)
Edward of Woodstock - 'The Black Prince' [of Wales] (1330-1376 CE)
Sir Henry Percy - 'Hotspur' (1364-1403 CE)