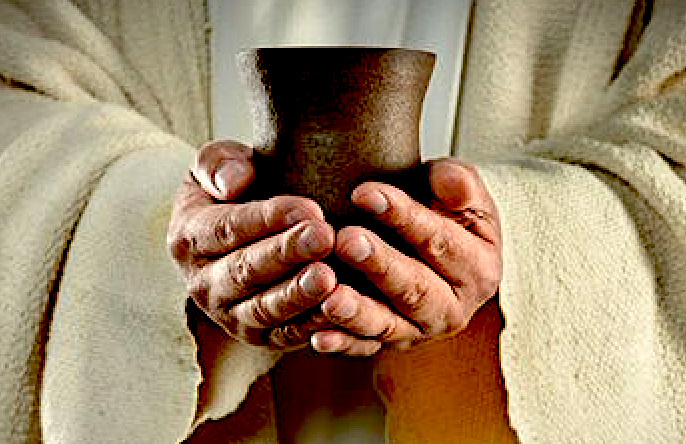 The Cup of Christ is the Holy Grail, that has never been found, in all searches through the ages.

A compass is a navigation instrument, highly prized by early sailors, as a means to steer a course, where the magnetized needle will always point to the North Pole.
Charts were used to steer from one place on Earth to another. A compass would give a captain a heading. Telling the skipper where magnetic north was. Used in concert with a marine chronometer, and knowledge of speed. Previously estimated by paying out knotted rope and counting the knots (Dutchman's or Chip log) as the vessel moved in the water. But now with a pitot tube, electromagnetic (EM) log, or GPS, and then dead reckoning. Basically, your best guess at where you are on a chart, by drawing a line to represent the distance you've traveled on that course (heading). Naturally, there were serious errors and a lot of skill needed.
A compass has become a symbol of direction in all walks of life. To know where you are going, and where you have come from.